Pound of Flesh

s/t

7″ (Nihil 01)
Sold Out!
   You know how it is when you read a mail order catalog – packaging described as "special" & costing an extra $10 turns out to be a manila envelope with a $1.25 color photocopy from Encyclopedia Britannica glued to it. Either that or "special" reverts back to its euphemistic connotation, as in "fucking retarded packaging." While it may be momentarily diverting to ponder some half-wit who doesn't know any better hand-assembling a masterpiece of inept design with the executive touch of a kick-boxer, after about the twentieth fatuous surcharge, the noise enthusiast has a right to demand more, especially since the anti-record scene seems to have utterly passè. If anyone's going to change the understood implication of "special," it's going to be the Nihilist label. A seven inch by Pound of Flesh, it was decided, would be released on clear vinyl in a clear plexi-glass box that had been fabricated with an inside dimension of six & seven-eighths inches across, which means that someone had to saw a sixteenth of an inch off of 300 records just to get them to fit into the god-damned handmade boxes. Now that's special packaging. It also comes with a color acetate depicting genital inversion diagrams, limb separation & Caspar the Masturbating Ghost in a stained glass style mosaic. Audio-wise it's a tankard of overchurned noise that alternates between unicyclists trying to play bullhorns á la trained seals, fucked up larvae applying military precision to freeform binge/purge & spiritual whispers of perversity metamorphosing into knockout escalators to the electronic bell tower. Hoo Yeah.
:: Bananafish 1998
Panicsville

Four

Notes in Search of a Tune

Anti-Record (Nihil 02)
Sold Out!
   Consumer Alert! I missed seeing Panicsville, a new band featuring members of Pound of Flesh & Fruitcake last week, and honestly was quite sorry I did. So it came as somewhat of a relief & a surprise when I stumbled upon a limited edition LP by them. I immediately paid the cash – it was pretty expensive but I paid it anyway- & trotted home to listen. The sleeve itself was a gorgeous handmade piece of A-R-T. It was obvious that if as much care & thought went into the music inside, this consumer & music aficionado was in for pure delight. The package had a certain lumpy thickness to it, which I interpreted to mean that there were a bunch of goodies stuck inside the sleeve.
So I remove the plastic & slowly pull out the record, & it was BROKEN INTO SIX PIECES. And it was no accident, because they hot-glued the record back together. It's a record that was intentionally broken, then glued back together. It's all scratched & beat up. There's no way it'll play on anyone's turntable.* The circular label on the center of the record had one word: "Panicsville!"
The only information at all was on an insert, which contained pictures of the collective having a great time smashing records. The following message was enclosed: "Nihilist Records is proud to present you the consumer, another superior product…An adventure into Noizak. Noizak is a concept developed to deliver the utmost in listening pleasure (or pain). This is not your common experimental noise record. Noizak will draw you in like a warm fire & dazzle you like a thousand cocktail parties. We recommend volume.
:: St.Louis Post Dispatch
July 1996
Panicsville

Hate Track

8-track cass. (No catalog no.)
Sold Out!
Hate Track was released as an 8-track cassette, with every copy entirely different! Each copy was recorded live straight into the 8-track recorder over a period of one year. Approximately a mere 30 copies exist of this unique release.
Panicsville Floccinaucinihilipilification

CD (Nihil 04)

  Sold Out!
   Panicsville is the name of a noise unit apparently based in or around St.Louis, and they have a compact disc out now on the very respected Austin noise label Nihilist records. Their debut CD (after the glorious first LP) is called Floccinaucinihilipification.* Repeated consultations with brainy co-workers and friends yielded no convincing definition, but the sheer poetic beauty of the title is enough to yield a Top 10 hit. The music? That ain't music man, it's NOISE. Literally. Sheer orchestrated noise. The problem? Usually when one says a record is a Noise record, it's immediately dismissed much like Abstract Expressionism is by the layperson: " Anybody could do that-all you gotta do is splatter paint on the canvas and call it ART." It takes work and practice to make successful, interesting noise (I know, it sounds ridiculous, but work with me here). At times Floccinaucinihilipification is gorgeous and exciting, at others it's tedium times ten, and yes, often it's loud, brash and utterly unlistenable. One of the highlights is a cut with tons of samples from the legendary Quincy episode (you know, Jack Klugman the coroner) about punk rockers in LA. Quincy on punk rock, circa 1983: "The music I heard is a killer. It's a killer of hope; it's a killer of spirit. The music I heard said that life was cheap, and that murder and suicide is OK". Is Floccinaucinihilipification a great landmark record in the realm of noise? I haven't the faintest idea. You can toss me a record by Masonna or Merzbow (two of the more recognizable names among the ranks of noise artists) and I wouldn't be able to tell them apart, nor would I be able to offer any insightful criticism. Does Panicsville sound as interesting and textured as Masonna? Yeah sure, I guess. I don't know. The title,you ask? Floccinaucinihilipification.
:: Randall Roberts
The Riverfront Times
March 19, 1997
*Floccinaucinihilipification – to belittle or demean others.
Panicsville

Last Compulsory Exercise

CD (Nihil 05)
Sold Out!
A solid release, light years ahead of their first CD. The 'songs' here consist of mostly harsh analog synth textures filtered through various delays and other effects. One stand-out song, titled "The Continual Will Fuck Up", is simply a woman making some rather negative statements into a perpetual multi-layered delay loop. A couple tracks are outright vicious attacks on the listener, (these are my favorites); a couple tracks are atmospheric, a couple tracks are hilarious, one or two are just forgettable. The packaging alone is something Mr.Ortmann can be proud of. Two sheets of galvanized steel held together with rubber bands hold the CD and three pictures of school children (circa 1950) facing various hazards of daily existence. From what I understand, and I've been known to be wrong, both of the current Panicsville CD releases are intended to be played back in shuffle mode, where the CD player will mix and play two or more tracks simultaneously. My CD player has no such function, but I imagine that is is a really cool way to hear these performances. Recommended to fans of the noise music genre.
:: R. Johnson
1997
Kausing a Kommotion – Madonna Tribute V/A CD (Nihil 06)
Sold Out!
Kausing a Kommotion is the name of a remarkable compilation CD that's been released locally on Andy Ortmann's Nihilist label. The disc, a tribute to Madonna, stretches the boundaries of tribute albums in that, despite of an insistence in the liner notes that the disc "was executed with the utmost of sincerity to a most inspiring individual, "many of the tributes" are somewhat indecipherable as Madonna songs. Japanese noise sculptor Masonna's version of "Like a Virgin" sounds absolutely nothing like Madonna's; on the contrary, it sounds like, uh, pure semi-structured noise. On the other end, though, Women of Sodom's version of "Like a Prayer" sounds as if it coulda been on Ray of Light.
From punk to electronic, to industrial noise, Kausing a Kommotion is playful and ironic at times, at others furrow-browed in its lofty aspirations and at still other times purely reverential. Most important, it contains, along with a few respected international artists, great St.Louis artists (the best of whom are BlackLight and Panicsville) who don't get much recognition around these parts, I assume because a) they couldn't care less whether they're mentioned in these pages and b) rarely do they perform live, and if they do, they don't inform us because- see a). Better yet, it's a wonderful, unique idea in a local climate in which imaginative compilations are not to be found; instead we get boring comps of a dozen bands playing their songs, collections that don't aspire to anything other than getting into the ears of their fans, and if lucky, winning a slot on Alternessential 5.
:: Randall Roberts
The Riverfront Times
1998
Venerealectric

untitled

CD-r (1997)
Sold Out!
"Is Venerealectric the dumbest band to come out of St. Louis since the Strangulated Beatoffs? Is there any question about it? As in, so dumb it's kinda brilliant? Do you care? Do you have the foggiest idea as to what I'm talking about? No. you don't. Only about 25 people in town do. " -River Front Times, St. Louis 1998
Death Squad

Last Stand

Enhanced CD (Nihil 17)
Sold Out

Named in the tradition of vintage electronic bands, Death Squad communes deeply with the tried and true on their Last Stand CD (Nihilist/Menschenfeind) – the impersonally fluttering, between-stations-noise of "Live at Leeds 4/15/00" bedrocks several classic moves: a recontextualization of police dispatch and doomsday religious prophecy; a brutally confrontational abduction performance in which a "psychopath" screams instructions at a woman who could "walk out the fuckin' door," as anyone could, if only she would say "my mommy is a fuckin' whore"; and death threats and instructions to commit suicide yelled through harmonizers and pitchshifters by a fucked-up nutjob who mixes profanity with proclamations of Godhood. A four and-a-half-minute film included on the disc, Fratricide – A Study in Self Destruction originally shot by the U.S. Army when they accidentally blew up friendly targets that one time (the price of doin' business, Private), reminds us how pussified cable television has become.
Tamion 12″/MAGAS

Live at the Empty Bottle

C-33 (Nihil 38)
Sold Out!
Andy Ortmann

Octagonist

DVD-A (Nihil 88)
$8
Buy Album
Anthony Janas

Birthday

C-32 (Nihil 82)
$7
Buy Album
The second and uncanny release by ANTHONY JANAS.
"Birthday" satiates the jadest of music aficianodos. A wild
display of modular electronics blended with the human voice.
Edition of 100 copies pro-dubbed on Chrome tape.
Abstructum  s/t  C-46 (Nihil 84)

$8.00                                                                                                                        Buy Album
"Abstructum is a new project consisting of members Andy Ortmann and Hanna Elliott (Hogg). Their self-titled debut shows the project dabbling in a few different styles, from post-industrial to musique concrète to near sea shanties." -Musique Machine (UK)
Edition of 100 copies pro-dubbed on Chrome tape.
Raglani / Outer Space split LP (Nihil 67) $10
Psychedelic electronics from Spectrum Spools headmaster John Elliott (Ex-Emeralds) complimented by the contemplative compositions of Raglani. Guest appearance by C Spencer Yeh.
Mama Baer – Asylum Lunaticum LP (Nihil 69) $13
The true sounds of an unhinged mind, unraveling in real time over the course of 2 sides of this record. There is no music here. Apparently used in a "Listening Program" in elementary schools throughout Europe. Very limited Artist Edition copies. 4 available of 11 copies. (handmade collage covers) $45
Various – New Directions In Experimental Music 3 X Cass Box (Nihil 70)
Sold Out! 
A six way split between Runzelstirn & Gurgelstøck, Mixed Band Philanthropist, Mlehst, Andy Ortmann, Irr. App. (Ext.), The Haters. Pro-dubbed on chrome tape, black cassettes. Packaged with color inserts for each associated project.
Alex Barnett – Section 3 C-20 (Nihil 71)
Sold Out!
Part three of his Section series, delivering five tracks of synthesizer driving soundtrack.
Andy Ortmann / Ben Vida – split LP (Nihil 72) $10
A panoramic array of wild electronics from two college buddies. Ortmann plays vintage synthesizers, while Vida helms a contemporary modular system + computer. Edition 250.
Fielded / Alex Barnett split LP (Nihil 73) $15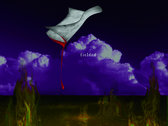 The lush and dramatic stylings of Fielded meets the chilling synth vibes of Barnett. Cold.
Casual Encounter – s/t C-34 (Nihil 74) $6
A short-lived Chicago duo (husband+wife) debut dark drum machines, dungeon guitars & electronics, draped in whispery mysteries. Edition of 100 pro-dubbed chrome tapes.
Anthony Janas – Simpleton Electronics C-24 (Nihil 75) $8
This cassette is anything but simple. Modular synthesizer + human voice = Wild Ride with Janas as your Captain. Pro-dubbed chrome tapes, Ed. 100 Very few copies remain.
The Buttress – Structural Stabilization Of An Historic Barn C-15 (Nihil 76)
Sold Out!
Electronic Noisician turns Hip-Hoptress. This heavy debut release lays down six tracks composed on an Emu Modular system. Uncompromising. Pro-dub on chrome, ed. 100.
Brett Naucke – The Visitor LP (Nihil 77) $5
Naucke masterfully weaves a world of melodious hauntings littered mangled field recordings into a dreamlike narrative. His first full length vinyl, risograph covers.
Evil Moisture / Panicsville collab LP (Nihil 78) $16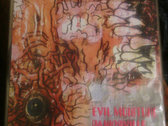 Mindbending 15 year collaboration from these two Junk Titans. One side recorded live in Paris at the Infamous Carousel Festival. Other side meticulously stitched together over the years. Packaged in silk-screened library gatefold jacket. Art by Bolus & Ortmann.
Pod Blotz / Auk Theater split LP (Nihil 79) $10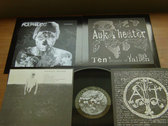 Two drastic flavors on this slab. Pod Blotz has been cultivating her unique brand of monochromatic aesthetics and commanding electronic performances. Creepy organs, synthesizers & drum machines comprise her side, while Irene Moon's Auk Theater craft an organic electroacoustic trance meditation for psychic travels. Edition of 300 copies.
Hogg – Bury The Dog Deeper C-33 (Nihil 80)
Sold Out!
Hailing from Chicago, this neo-industrial duo lashes out with an array of drum machines, electrified ripping strings, electronics & mangled processed vocals. Songs of psycho-sexual transgressions for a new dark age. Edition of 100 copies pro-dubbed chrome tapes.
Dissecting Table – Zigoku LP (Nihil 83) $18
"Legendary Japanese industrial project Dissecting Table has a vast and impressive discography. His third album Zigoku, is often cited as one of the best in Japanese industrial history. Combining familiar aspects of Dissecting Table's pummeling sound with a more sparse and cinematic approach." Re-mastered here by Ichiro Tsuji from the original masters. Zigoku marks the first re-issue title from Nihilist. Edition of 300 copies.
Ka Baird / Andy Ortmann – Psychic Activation Ritual C-46 (Nihil 87) $8

"Baird (founding member of Spires That In The Sunset Rise) and Ortmann (founder of Nihilist Recordings, and musician in his own right) represents the pair's first collaboration together. This is a tour de force that harks back to many of the electronic pioneers of the past." -Musique Machine (UK) Ed. of 100 copies chrome cassettes.
Panicsville – Plays Panicsville C-30 (Nihil 89) $8
"One of the things I like about this release is that it is stylistically all over the place but still cohesive, and it still manages to remain wholly experimental. I think with Ortmann, this is something you come to expect with any release, and it is refreshing. One track contains purloined sources that are spliced and diced while others take on a formal attempt at a foreign exploitation film about Satanism and extraterrestrials that have started a motorcycle cult." -Heathen Harvest Edition of 50 copies, commemorating 25 years of Panicsville.
Panicsville – Beer Coozy (Nihil 90) $5
A provocative and perplexing can sheath accommodating a wide range of beverages. Limited to an edition of 120 (commemorating 25 years of Panicsville), these handsome sleeves will ship with a download code of Panicsville Plays Panicsville.