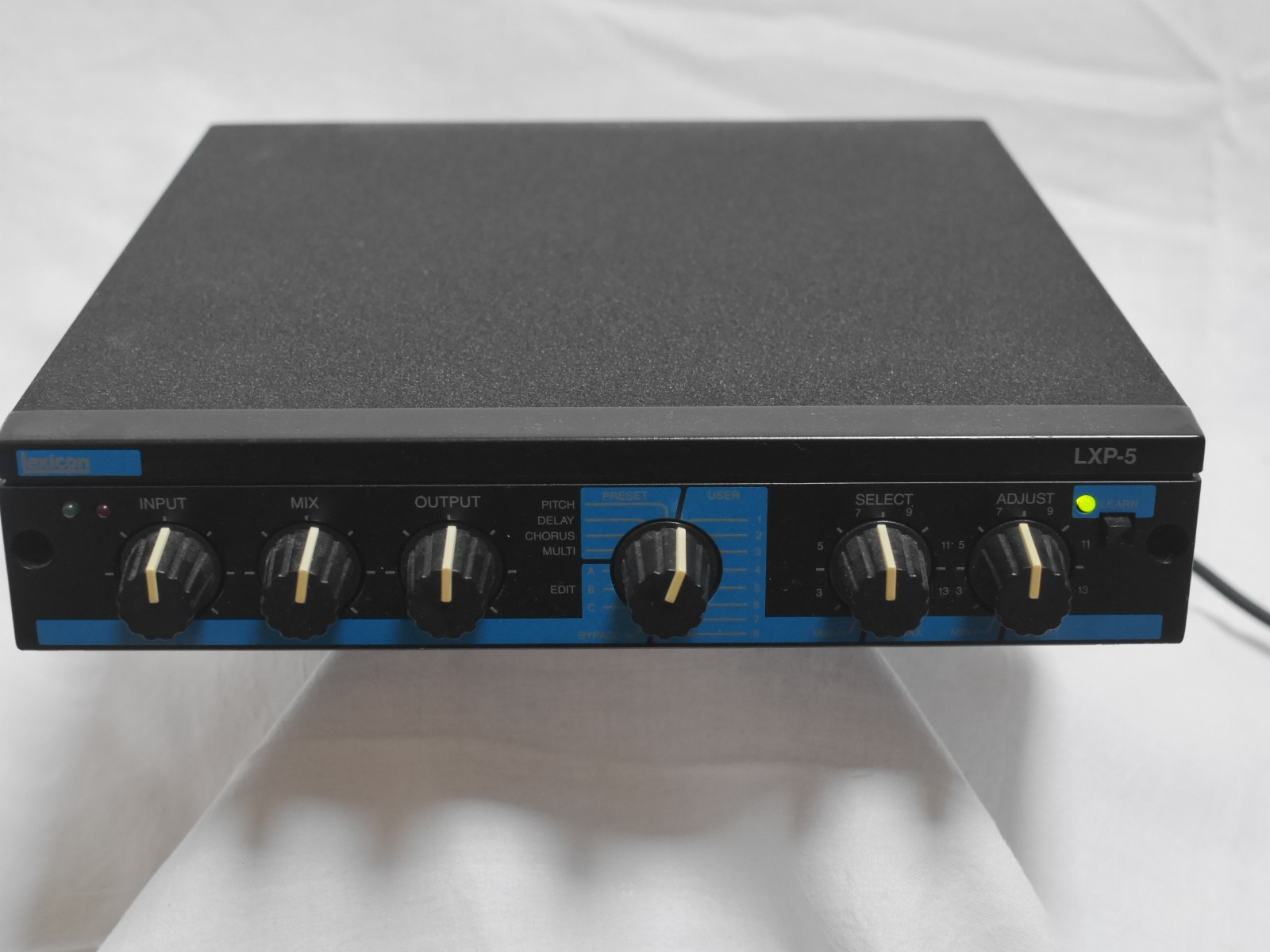 That interface is beyond merely cryptic with no manual
https://3e7777c294b9bcaa5486-bc95634e606...iginal.pdf
LXP15 interface is so much extremely easier editing... but... be forewarned
you completely want the LXP15II Eprom chip if grab LXP15
the load between patches is absurdly long otherwise
https://www.ebay.com/itm/Lexicon-LXP-15-...1810161501
&hash=item239b3c0d76:g:96gAAOSw32lYwcDZ
plus here is somewhat cheap LXP5 auction
https://www.ebay.com/itm/Lexicon-LXP-5-E...SwqeZamNA1
the LXP15 version one is not instant real time patch change
so absurdly annoying
scroll press load preset button
and it causes silence between patches
so sucks in realtime changing patches
Chip upgrade cures that version design stupidity
also resolves some other issues
plus the eprom upgrade solves noisefloor problem in LXP15
super easy upgrade
just swap chips
the stock LXP5 is better having than stock LXP15 because of those reasons
Lexicon LXP-15 Version 2.00 Firmware Upgrade Chip with Eprom Chip Puller and Detailed Step-By-Step PDF Installation Manual
The V2.00 Update was the last software version Lexicon made for the LXP-15
New Features for users upgrading from 1.0 Versions:
- New set of separate Live (Wet/Dry Mix) and Studio (100% Wet Mix for Studio Aux Sends) presets
- Expanded Midi Control - including Midi Mapping Features
- Smoother and more convincing Reverb Algorithms.
- Faster Program/Preset loading
- Enhance Interface Controls
- New Envelope Follower
Which software version is my Lexicon LXP-15 running?
To check your current software version, simply turn on your LXP-15 and the software version will appear briefly during the startup process. If you have any of the 1.0 Versions you may want to consider upgrading.
Auction Includes:
- Lexicon LXP-15 Firmware Upgrade Eprom - Version 2.00
- Eprom Chip Puller
http://www.n01ze.com/circuitsorcery/LXP-...MANUAL.pdf
http://www.n01ze.com/circuitsorcery/lexi...p-5_sm.pdf
http://www.n01ze.com/circuitsorcery/LXP-...manual.pdf
LXP15 V2 Eprom
https://www.muffwiggler.com/forum/download.php?id=28690