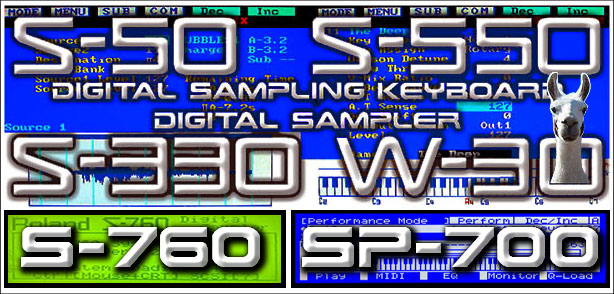 A great resource for new and seasoned S‑50 / S‑550 / S‑330 / W‑30 sampler owners. A lot of interesting information is here along with DIY's, Start-Up Disks and Free Sample Disks. In the late 1980's, the S‑50 and S‑550 were two of the hottest samplers on the market because of great sounds, free sample libraries and the ability to connect a color monitor and a mouse for easy menu navigation. These samplers can be found for incredibly low prices on eBay and elsewhere. I purchased a near mint W‑30 for only $35. It's now an indispensable keyboard in my studio and a real workhorse. Granted… this is old technology by today's standards, but still… great sounding instruments!

Year Of Release: 1987 Retail Price: $3,495 USD
Roland S-550
A rack-mounted version of the S-50 came in the form of the S-550, which also had double the sample memory (1.5 Mb) and more importantly, real-time filters (called time-variant filters) derived from LAS-type synthesizers like the D-50. A slimmed down, consumer friendly version of the S-550 was also available as the S-330. Both rack-mounts support the DT-100 Digitizer Tablet and an external CRT monitor. The S-50/S-550 has been used by Vangelis, Duran Duran and Jimi Tenor.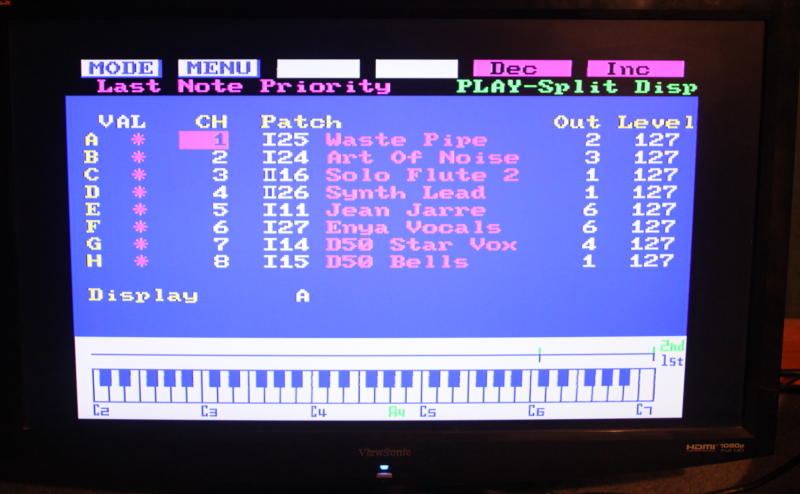 https://archive.org/details/synthmanual-roland-s-550-owners-manual
http://www.synfo.nl/servicemanuals/Roland/ROLAND_S-550_SERVICE_NOTES.pdf